R. Kelly Denied Bond, Pleads Not Guilty To Sex Crime Charges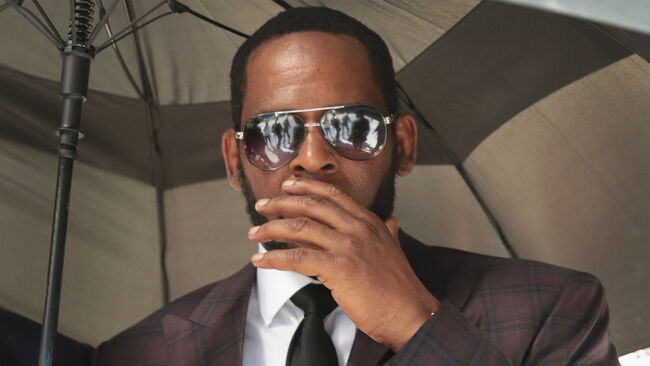 R. Kelly has been ordered held without bond, according to the Chicago Sun Times.
At a hearing in federal court in Chicago on Tuesday (July 16), a judge issued the ruling after federal prosecutors described the disgraced singer as "an extreme danger to the community, especially to minor girls."
"This risk of obstruction is real. This risk is ongoing. This risk is heightened by the defendant's fame and power," Assistant U.S. Attorney Angel Krull told the Judge. Adding, "[He] has a unique ability to influence and intimidate witnesses and victims, and that continues to this day."
Kelly entered a not guilty plea at the hearing. He will remain locked up in Chicago's downtown Metropolitan Correctional Center until his next court date.
As previously reported, the 52-year-old singer was arrested for the third time this year on Thursday (July 11). A federal grand jury indicted him on 13 additional counts of sexual abuse, including four counts of producing child pornography and two counts of receiving child pornography after a federal investigation uncovered over 20 videos of the alleged sexual predator sexually abusing minors.
If found guilty of the federal charges against him, Kelly faces a minimum of 15 years behind bars and a maximum sentence of 195 years in prison based on the Chicago charges alone. According to CST he faces decades more in New York and already faced state charges that could put him behind bars for up to 30 years.
Photo: Getty Images