Quincy Drops 'Christmas Time' To Coincide With Netflix Holiday Film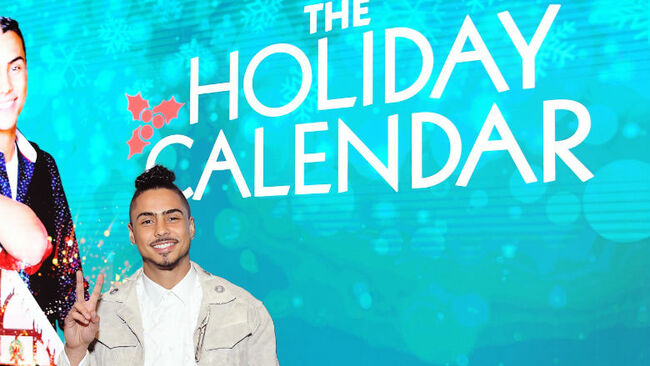 In conjunction with his new Netflix holiday film, The Holiday Calendar, which is currently available for streaming, Quincy has released a festive tune called "Christmas Time."
On "Christmas Time," Diddy's 27-year-old son takes a stab at festive romance while his lover's parents are out of town. On the luscious three-minute cut, he sings about all aspects of the holiday season like carolers, snow and Santa atop some contemporary R&B production. Interestingly enough, the track was recorded years ago and was uploaded onto his YouTube account in 2011, but still sounds quite fresh.
"'Christmas Time' is a song I released years ago," he told iHeartRadio in a statement "When I landed the role for The Holiday Calendar, I knew it was time for me to re-release the song. I love Christmas songs and it was fun creating the song. I'm excited this took part in the film."
Released on November 2, The Holiday Calendar tells the story of Abby (played by Kat Graham), a photographer who doesn't know which direction to take in life. She has odd jobs. She pays her bills. Still, the fulfillment is not there. That is, until (spoiler alert) Abby's grandfather (played by Ron Cephas Jones) gives her an antique advent calendar and changes everything up. She's even set up to date the most eligible bachelor in town, but realizes that her best friend, Josh, (played by Quincy) is her real true love. Click here to download "Christmas Time" on iTunes!